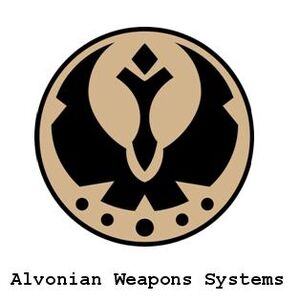 Alvonian Weapons Systems (also known as AWS) is an arms company that usually provides Task Force 589 with most of their equipment.
AWS was founded in 1992, after the founding of Alvonia itself. They started out producing copies of various arms. Then in 1994 they began producing their own weaponry, such as the Vulcan EBF-25, the Longshot CS-6 and various other weapons.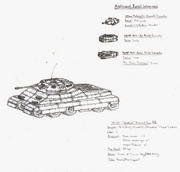 The acronym and number combination that comes after the weapon name (Longstrike CS-6, Raider CS-35, Secret-Srike AS-1) refers to the type of feed system (Clip System, Electronic Belt Fed, Electronic Clip System) and the number refers to the number of maximun ammunition it can hold at once (CS-35, EBF-25, AS-1).